Bio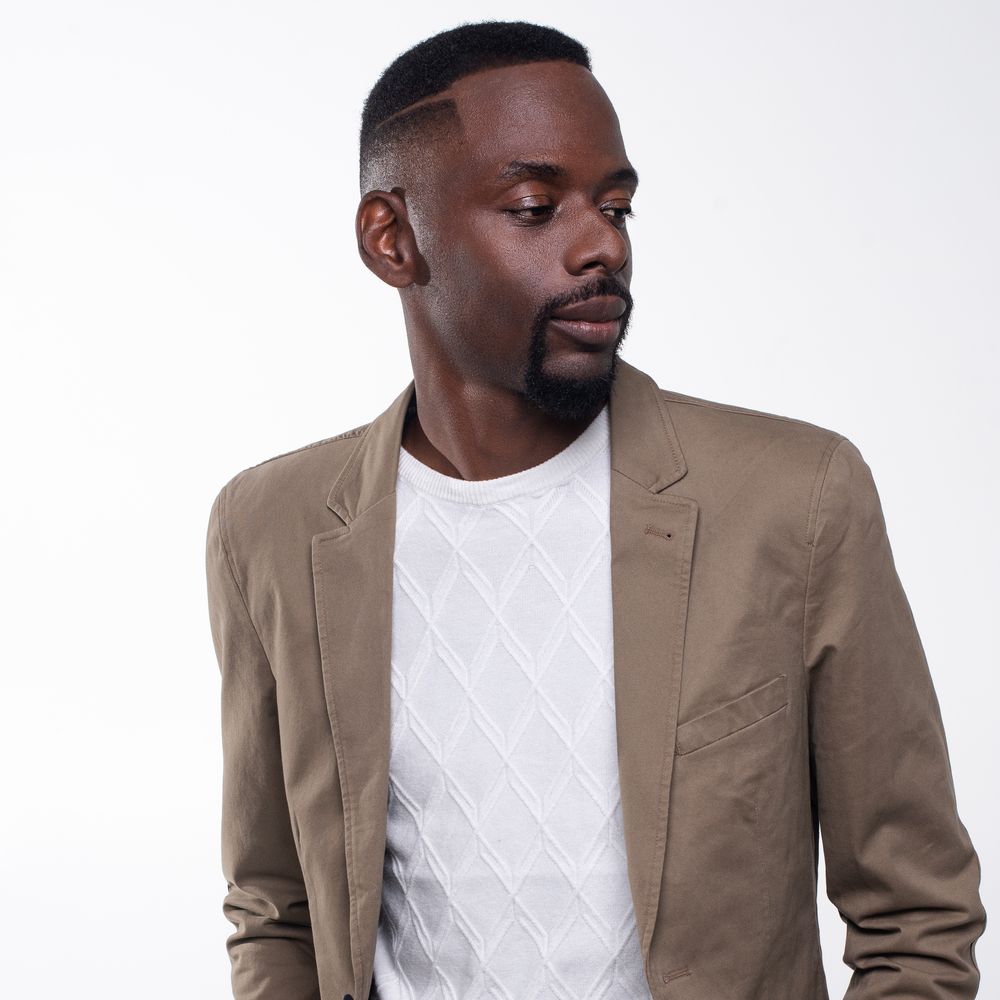 STEPHEN JOHN
Stephen Simon John Jr. was born on the 15th November 1977 in the city of Port Of Spain, Trinidad. He lived in Mon Repos, Morvant until the age of 6 and moved to Bregon Park D'Abadie where he grew up with his mother and four sisters after his parents divorced in 1985. Through the Christian upbringing of his mother, Stephen became heavily involved in church, singing in various youth groups and choirs which would later lead him to discover and pursue his musical talents. In 1998 he won the Trinidad & Tobago Local Full Gospel Song Festival, receiving awards for 'Best Composed Song' and 'Best Arranged Song'. Since these successes, Stephen has earned many awards and nominations for his work.  These monuments include; His 2019 release The Gospel of Romance Project which has earned him nominations in two (2) categories for the 2020 GMATT awards, Best Gospel Artist at the Trinidad and Tobago Music Awards 1999 and nominations at the Marlin Awards in 2008 and 2014..
Education & Early Years
Stephen's educational background encompassed a wide range of institutions. In his fundamental years, he attended both the Barataria Boys RC and Arima Boys RC school. He later went on to attend El Dorado West Secondary and El Dorado East Secondary. His ambitions continued to flourish and so Stephen advanced to tertiary level education at the TTHTI(Trinidad and Tobago Hospitality and Tourism Institute) and COSTAATT(College of Science Technology Applied Arts of Trinidad and Tobago), where he received Associate of Arts Degrees in Culinary Management and Performing Arts.
Musical Life & Career
Stephen is not only a renowned Trinbagonian musician but also a culinary entrepreneur.  Following his years of experience in the culinary world, Stephen now owns a culinary service, 'Heavenly Bites'. As a musician, Stephen has had over 20 years of experience, with over 14 award nominations throughout the Caribbean. Through these auspicious nominations, he has won awards such as Male Vocalist of The Year (Trinidad & Tobago Gospel Awards), Most Original Song (Caribbean Gospel Festival), Best Gospel Performance (Trinidad & Tobago Music Awards). Stephen has carved an admirable career in music. In 2006 he released his first album entitled 'In Your Presence' which had some success, with 'InYour Presence' and 'Leaving It All Behind' being among his biggest hits off the album. His consistency of excellence made way for his additional accolades as the Musical Director at his church, a Vocal Instructor at the Caribbean Nazarene College and the founder of his own publishing and production company S2J2 Publishings where he is both the Executive Producer and a Recording Artist. Stephen has often shared stages with the likes of Ron Kenoly, Helen Baylor, Lt Stitchie and Elan Trotman and has been a member of The Recording Academy (The Grammy's) since 2017.
Personal Life
Stephen John met his wife Marisha John at Arouca Revival Tabernacle church where they bonded through their love of music. They were both a part of the church choir and worship team at the time. Stephen has been married to Marisha for over 17 years. Together, they have three children, twins Jedidiah and Sapphire, and Mayah-Marie.  Ironically his wife Marisha is a twin and of Stephen's own siblings two are also twins. Stephen is dedicated to his family and is extremely active in the extracurricular lives of his children and maintains that he is an all-around father and most devoted husband.